We currently don't have any full-time vacancies, but do check back soon. Part-time opportunities to work with us are available below. We will be recruiting a range of full-time positions within the next 6 months.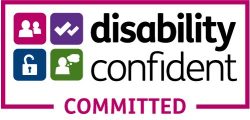 Download JOB DESCRIPTION (Word Doc)
We are launching a wide-ranging programme of community workshops from Autumn 2020. We're searching for a number of freelance practitioners to deliver a range of community engagement workshops.
POSSIBLE AREAS OF INTEREST:
Youth Theatre
Community Choir
Elders Programme
Online Workshops
Emerging Critics
Email: info@thedoorisopen.co.uk
CAN'T FIND THE JOB YOU'RE LOOKING FOR?
If you're looking to get involved on the stage, make sure you check out our various programmes here. We look for a range of different roles throughout the year, so if you're searching for a position that isn't listed here, or if you want to send along your CV for future consideration, drop us an email.